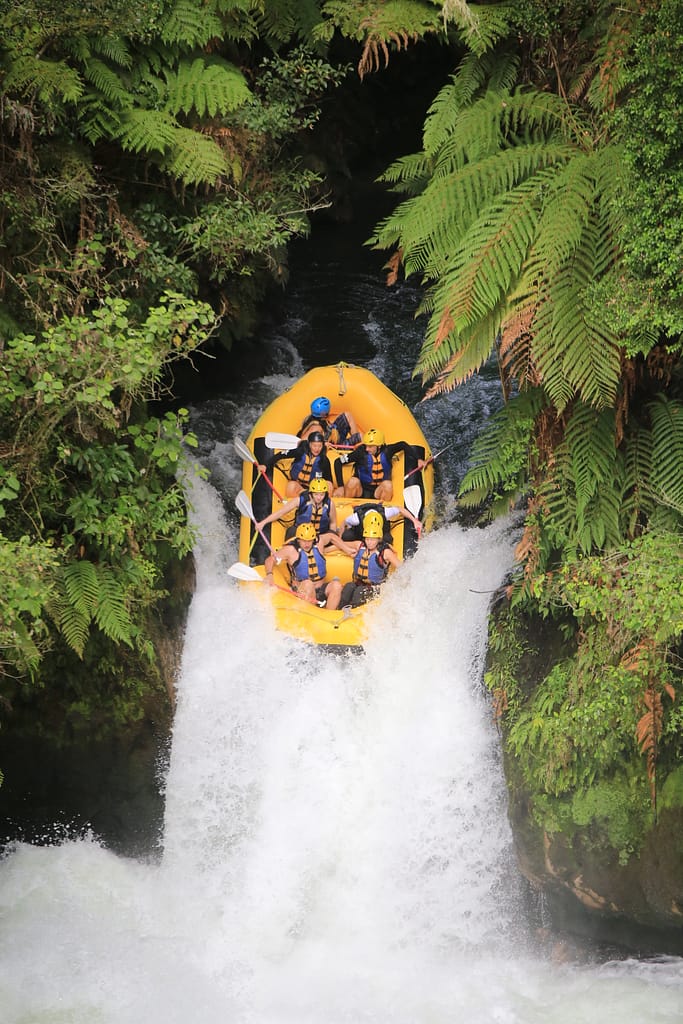 You're in the raft moving through some tranquil waters but feel a bit nervous about what's ahead. Can you trust your fellow tourist paddlers and your guide (a small woman who is half your age)? Can they meet the challenges of the larger rapids, and what about that waterfall? You have no choice, the waterfall is approaching and it's too late to get out.
White water rafting, like business, has tipping points (often literally) when you have to go through a paradigm shift and trust others. At work, maybe you've felt stuck with a team that was sinking, but knew jumping ship would damage your reputation. Then came the tipping point, you and the team survived the waterfall together. Relief and elation follow, you reframe the experience as 'good fun' and enjoy re-telling the tale of how you overcame adversity.
If you have such memories then hold onto them as the resources you need to draw on for internal strength next time you are sinking in 'what's too hard versus what's possible'.  To fast track this (individually or with your team) engage a me as your professionally certified coach to help you reframe your internal dialogue and recognise your strengths.